Why Las Vegas Tops the List of Most Desired Business Travel Destinations for 2021

A strong majority of business travelers (74%) are confident that Las Vegas will be prepared to safely host in-person conferences, conventions and trade shows, when considering the second half of 2021, according to a recent survey commissioned by the Las Vegas Convention and Visitors Authority (LVCVA).
More than half (58%) of business travelers stated that they're "burned out" on virtual meetings and events. Almost all (91%) indicate that they miss the face-to-face interaction of in-person business meetings and events. Further, only 43% have been satisfied with attending online events.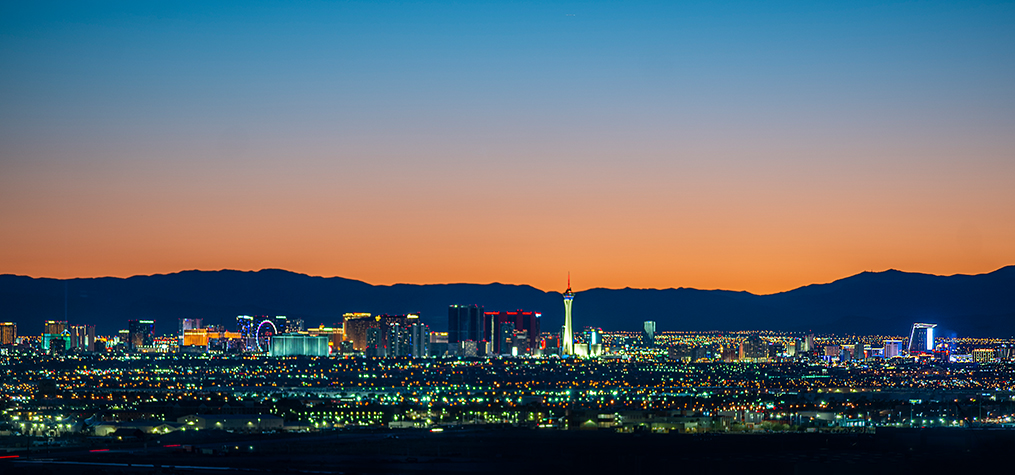 While it is expected that many trade shows and conventions will continue to be offered in a virtual or hybrid format in 2021, the majority (77%) of the respondents would prefer attending in person in the future.
"What we saw was a pretty great message about Las Vegas and the desire of business travelers to get back to travel," Steve Hill, President and CEO of the LVCVA, said in an interview to Travel Weekly. "They're obviously tired – we're all tired – of video conference calls, and that's certainly reflected in the survey. They want to come back to in-person meetings almost unanimously.
"When we asked questions around 'Where would you like to go?' 'Where do you feel most comfortable going?' 'What provides the best experience both from a personal standpoint and business standpoint?', Las Vegas came out on top of all of those answers. And most of the time by a pretty wide margin," Hill said.
The city-wide Meet Smart, Vegas Smart initiative highlights extensive health protocols that have been implemented to ensure attendees' well-being. Many Las Vegas venues can create "virtual bubbles" around business events as a result of having more hotel rooms and meeting space than any other U.S. city.
The new Las Vegas Convention Center West Hall, which adds 1.4 million square feet of space to the center's current 3.2 million, will provide more space for social distancing.
One of the first events to be held in person after the shutdown is expected to be World of Concrete, the commercial construction industry's largest annual event for concrete and masonry professionals, scheduled for June 8–10, 2021.
Las Vegas is committed to providing unmatched experience through smart operations and world-class level of service once again placing it as the top destination for trade shows and events.
Footnote: The nationally representative sample of more than 500 business travelers was conducted Jan. 8–12, 2021, and included people over 21 who traveled for business in either 2019 or 2020.